Krzysztof Gonciarz joins Fancy Bears Multiverse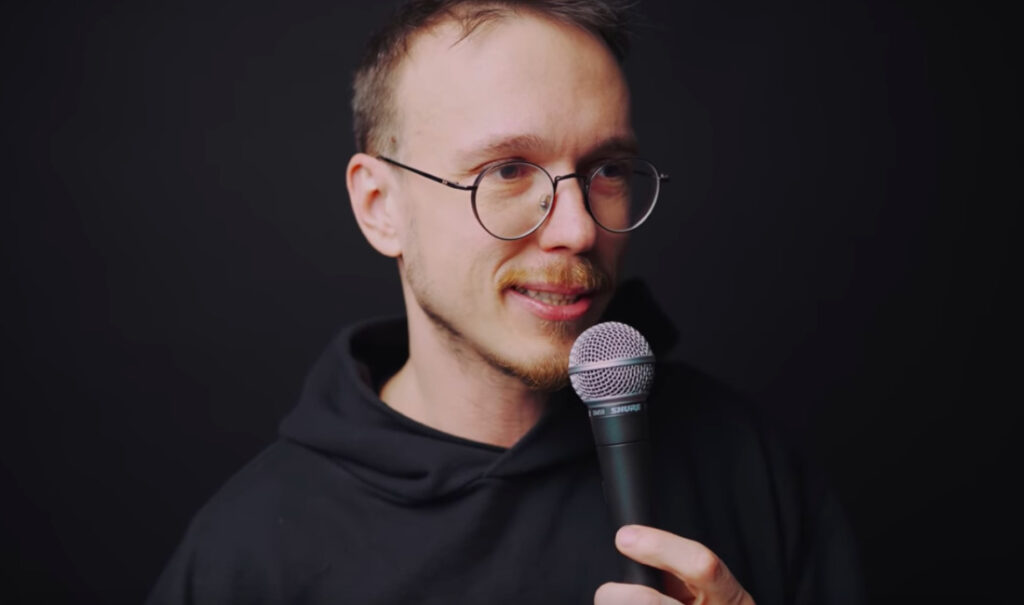 Well-known Polish influencer Krzysztof Gonciarz presented his own NFT today. An image of a bear resembling himself has proudly appeared on his Instagram page in the form of an avatar. Gonciarz has thus joined the group of people involved in the Fancy Bears Multiverse Project.
What do Krzysztof Gonciarz and Malik Montana have in common?

There are hardly two such different characters in Polish show-business. Krzysztof Gonciarz is an influencer with a prominent YouTube channel and a traveller known for his sensitivity. Malik Montana, on the other hand, is a trending rapper with many vulgar and aggressive songs.


However, they're both businessmen first and foremost. Krzysztof is known for many more or less successful ideas. He has published several books, had his own attempt at creating a clothing brand, and hosts his own mini-festival. Malik recently started his own record label.


Thanks to a new project from the NFT industry, the gentlemen met on a virtual footing. They joined the group in which oThanks to the new NFT project, these gentlemen cooperate, at least on a virtual footing. They have joined a group of other celebrities. Among them are Magda Gessler, Zusje, and Stuart Burton. Fancy Bears Multiverse has just started selling its own NFTs.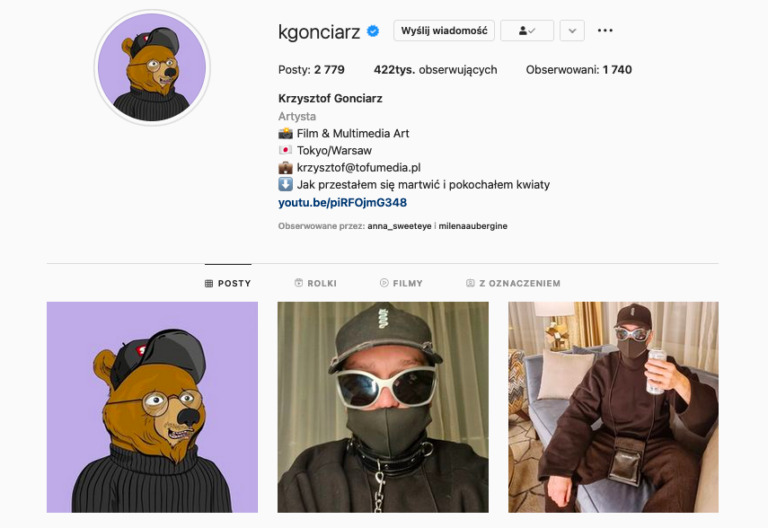 Krzysztof Gonciarz got familiar with NFTs a while ago. He cooperated with the Binance exchange by putting his own digital piece of art, "Fantazmaty," up for bid. The auction ended with a moderate success. The NFT sold for 1.05 ETH. According to the exchange rate at the time, it's the equivalent of 9,3 thousand PLN.
What is the Fancy Bears Metaverse?

At its core, the Fancy Bears Multiverse is all about tokens. Ultimately, as many as 8,888 NFTs will be minted. Some of them have their own purpose. There are:
500 tokens for celebrities, influencers, athletes, and scientists,
260 for brands
200 for KARMA cryptocurrency holders,
40 for Fancy Bears Multiverse team members.
But what exactly got tokenised? As with many such projects, we're talking about digital art. As its name implies, FBM presents images of cartoon bears. Some of them resemble famous people or can be associated with popular brands. However, the vast majority are procedurally generated by an AI algorithm.


Each bear consists of 500 pieces. Their combinations are completely unique. This means that no two Fancy Bears are aEach image consists of 500 elements. Each of them is thus completely unique—there are no two Fancy Bears that look the same. Attached to them are the NFTs, which act as property deeds. At the time of publishing this article, the market value of pre-sale bears was 0.24–0.3 ETH, or roughly 4–4.5 thousand PLN. It's worth buying them in a hurry since their value is basically increasing by the minute! The actual sale is planned for January 7th, 2022.


The whole project is reminiscent of the Bored Ape Yacht Club, which has been much talked about. However, it's differentiated by its Polish cultural cycle and cooperation with local influencers.
Fancy Bears aren't just tokens

When proceeding with the purchase, we do not know exactly what effect we will get. This element of randomness Customers buying the NFTs can't know what exact bear they'll get. This element of surprise further adds to the speculation. It may turn out that, over time, some of the tokens will become more valuable than others. The only tokens we can be sure about are those already given to famous people. Their market value is already higher.


NFT Fancy Bears are fully transferable assets. We can sell them when we want. They are a form of investment that we can exit at any time. Their originators, however, presented many ideas that can convFancy Bears NFTs are fully transferable assets. They can be sold at any time, making the investment very flexible. Purchasers can exit the investment at any time, but FBM originators have presented a number of ideas that may convince them to stay.
Bonuses for Fancy Bears owners
Among the benefits for the holders of the tokens in question, we can find some truly unique ones. The access to the dThere are some really unique bonuses for those who decide to keep their bears. They'll also get access to the Fancy Bears Multiverse itself, created thanks to 3D scanning technology. This is where everybody can enjoy the virtual NFT collection. The Metaverse itself will be expanded upon. It's advertised that there will be a possibility to buy a virtual piece of land.


Being a member of the Fancy Bears community comes with more benefits. In addition to recurring gifts such as T-shirts, NFT owners will gain access to various events involving celebrities associated with the project. There is also an opportunity to decide the Metaverse's development direction through voting.

What does Gonciarz's involvement in NFTs entail?

NFTs can connect people from really different backgrounds. We're already accustomed to music stars and various celebrities' involvement in tokenisation. A socially engaged influencer, Krzysztof Gonciarz, has just joined their ranks.


There has been, at best, a mixed response to this movement. However, if there is a person who knows his fans well, it is At best, this move has been met with a mixed reception. However, if there is one person who knows their followers, it is certainly Gonciarz. He must've anticipated the controversy that his Fancy Bears NFT would stir up. Despite all the risks, he decided to take this step.


After watching his videos, we can learn Gonciarz's view on cryptocurrencies. He thinks that they're a natural development of the financial sector. He encouraged his fans to get familiar with blockchain as soon as possible, regardless of their views, even if only by creating a crypto wallet. He aimed his words at people who wanted to stay on top and didn't want to be left behind. He predicts that in the future, familiarity with decentralised finances could bear fruit.